Riding the Skwal in Courchevel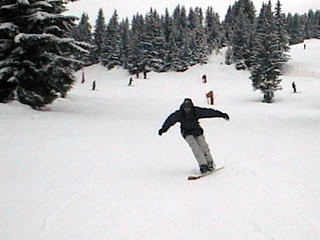 This article was originally published on Snowserve in February 2000.
Having seen the odd Skwal over the last year or two I had become increasingly keen to try one.
For anyone unfamiliar with a Skwal it could be described as the ultimate evolution of the alpine carving board with stance angles of almost 90/90. Invented in 1992 by Frenchman, Thias Balmain, and manufactured exclusively by his company, Thias, it looks a like a single ski with a radical sidecut and two bindings.
A week in Courchevel seemed the perfect opportunity. So, I persuaded my friend Cass, an expert skier, to try Skwaling with me.
Continue reading "Riding the Skwal in Courchevel"