Sussex snow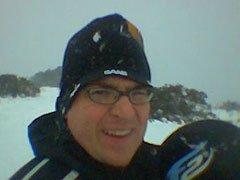 My good friend Sussexsnow took Winter Highland's advice yesterday. He sent this grinning picture from his phone while enjoying his local hill in Ashdown Forest.
He was not the only one taking advantage of the snow, he met three other riders on the hill and has posted some good photos.
I grew up in Sussex and it has long been an ambition of mine to ride the South Downs. This could be the weekend to do it but my faith was weak. I have a trip booked to the Alps instead.