Tignes - mini trip report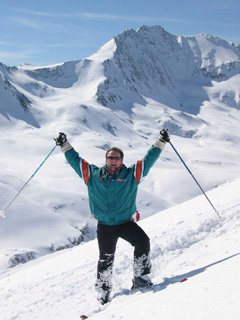 Just got back from a late season long weekend in Tignes so thought I would gloat (I mean report)!
Four of us flew to Geneva Thursday evening and rented a car. We drove to Albertville and stayed in the (very cheap) Formule 1 motel then got up early and drove to Tignes Val Claret, where we rented a 24 m2 studio apartment, cosy for four but cheap at EUR 200 for 3 nights from the helpful English speaking Agence du Glacier. On Monday night we drove back to Geneva again staying in a Formule 1, this time at Ferney Voltaire five minutes drive from the airport. We flew back early this morning.
Continue reading "Tignes - mini trip report"