Val Thorens: 1-3 May 1999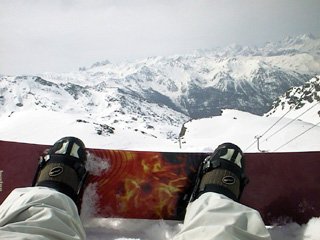 This article was originally published on Snowserve in May 1999.
As the end of the season approached Nick and I decided we needed a last trip to the snow. We figured that the May Day bank holiday weekend was our last chance and some quick research indicated that while many alpine resorts would close on Sunday 2nd May one of our favourites, Val Thorens, which is also the highest in Europe and hence a good bet late in the season, was open until the 7th.

Continue reading "Val Thorens: 1-3 May 1999"