Mont Blanc wallpaper
My friend, Ross, took this rather nice shot of the southern side of Mont Blanc, as seen from La Toviere, during our recent trip to Tignes.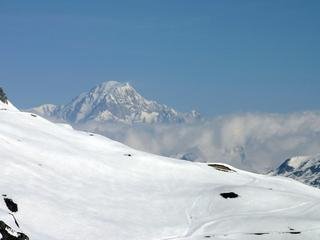 I am using it as my desktop wallpaper and share it here with Ross' permission. Download the most appropriate resolution: 1024 x 768 or 1400 x 1050.